Additional date announced: Saturday 13th August
General on sale starts: Friday 25th March, 9am
"Among the 100 plus shows we have lined up for our upcoming World tour, we are delighted to now be added to the lineup for the Edinburgh Summer Sessions. No one enjoys playing in Scotland more than we do, and we are sure that Simple Minds fans from far and wide will want to join us for what is set to be a memorable concert in our capital city. We look forward to it immensely!"
Jim Kerr
UNICEF Ukraine Appeal - £3 Voluntary Donation
DONATE TO PROTECT CHILDREN IN UKRAINE
The whole child population of Ukraine, 7.5 million children, is now at risk as the conflict continues to escalate. With explosions in major cities across the country and thousands of families being forced to flee their homes, UNICEF is calling for an immediate ceasefire.  Homes, schools, water supplies and hospitals have been damaged or destroyed. Children have been separated from their families and hundreds of thousands of people have been left without safe water, electricity or water. Explosives including landmines are a daily threat to children's lives.
More than 3 million people have now fled Ukraine, with the number expected to climb to 5 million. Unicef are working round the clock to keep families safe.  Please donate to help protect children in Ukraine.
Registered charity 1072612 (England and Wales) and SC043677 (Scotland).
VIP Standing Ticket Access
The Edinburgh Summer Sessions VIP Garden provides a secluded area away from the main festival arena. Your VIP ticket will give you guaranteed access to the Inner Bowl, an exclusive VIP bar, a variety of food offerings, seating, flushing toilet facilities plus you will be entertained between main stage sets by the VIP Garden DJ.  Please note, the VIP Garden does not have views of the main stage.
Age Restriction
No under 5's.  Under 16's must be accompanied by an adult 21 and over (1 adult minimum per 4 persons under 16).
A challenge 25 policy will be in operation at the gates ensuring guardians are 21 and over. Proof of age may be requested. Please bring acceptable photographic ID. 
We encourage you to complete a guardianship form if you are attending with someone aged between 5-16 years old.
A challenge 25 policy will be in operation at the bars ensuring access is restricted to persons 18 and over.  Proof of age may be required. Please bring acceptable photographic ID. 
* Please note this event is subject to licence
Entry ID
You must bring valid and current ID with you - Valid IDs must be photographic.
We will be accepting the following types of ID for entry into the event:
Current UK or Overseas Driving License/ Provisional License Photocard
Current UK or Overseas Current Passport
Overseas Only Valid National ID card
UK only 18 + PASS scheme card
Young Scot Cards
Ireland Age Card
Forces ID Card
This is line with the national Challenge 25 policy.
**Photocopies of ID does not count as valid ID. Must be original documents
ESS Venue Layout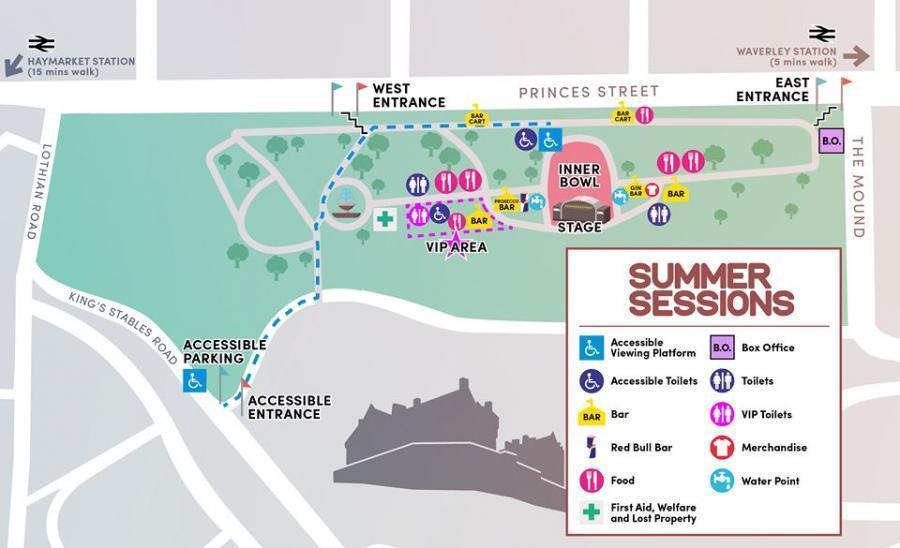 ESS Standing Plan